14th February 2020
Marketing- Email Upload Facility
We have recently added the facility to upload emails supplied from third party suppliers such as manufacturer portals or marketing companies. This email upload allows the zip file supplied containing the HTML code and the image files to be directly uploaded into the Mentor letter editor.
The new Email template upload is available to all users that have access to the letter/email templates menu option in the marketing module.
How do I use this new Email upload facility?
Save the Email Zip file to your computer.
Open the Letter/Email Templates in the Mentor Marketing module and select 'Add Template'.
Select the Upload button and browse to the Email Zip file you saved to your computer.
When the file has completed uploading select the apply button.
Your email template will now display in the letter editor. Minor character display issues can be corrected directly in the letter editor.
Complete the usual steps to name the template, set the branch access, add the merge hash(#) codes, add custom links to the images in the template and enable email tracking as required.
New Upload Button in Letter editor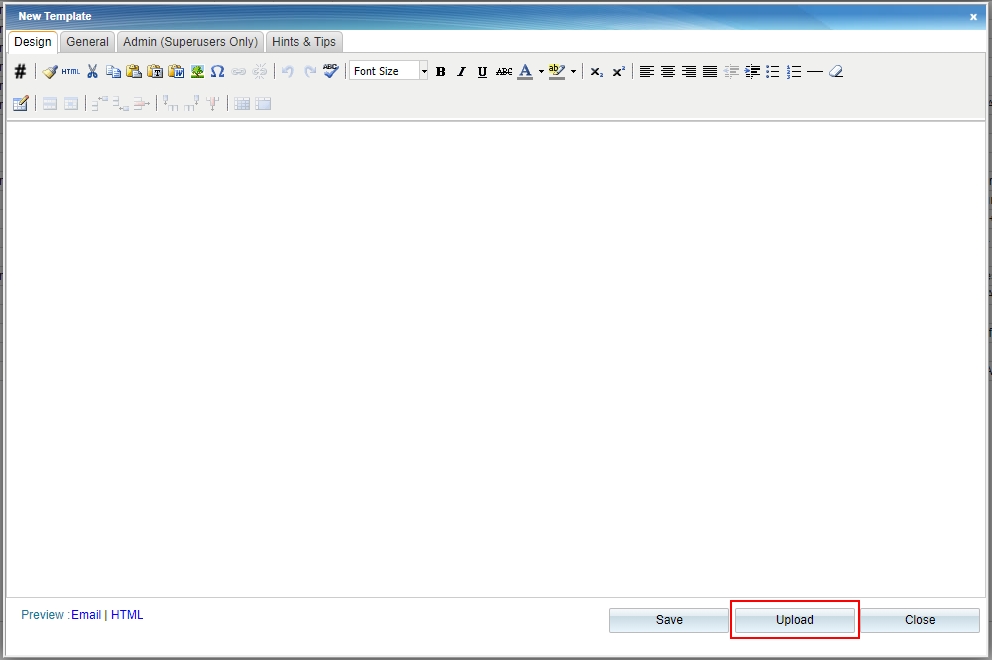 Browse to the Email Zip file location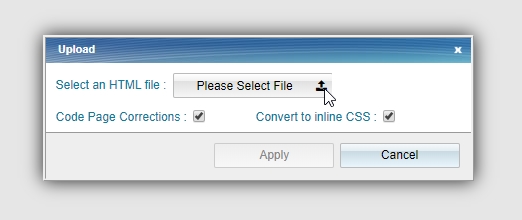 Note: The email up-loader attempts to correct HTML coding differences between different programs. It may be necessary to attempt the upload several times and un-tick the Code Page Corrections and/or Convert to inline CSS boxes until the best displayed result is achieved by the email upload programme.
Finished Product