Mentor DMS
Management Accounts
---
Mentor extends on the powerful accounts functionality to provide extensive management accounts reporting to all authorised business personnel. Mentor's fully-fledged management DOC allows access to every transaction by company
Management Accounts
Highlights
---
Designed for Motor Dealers
---
Built specifically for motor dealers and with over 20 years experience in the motor industry, Mentor CRM was built with you in mind.
Multi Device Compatible
---
Accessible across mobiles and tablets as we all as desktop computers and laptops, no device will prevent you from accessing the information you require.
Instant and Accurate Reporting
---
We have all the reports you need to see your sales funnel in full detail, from initial enquiry through to the handover.
Mentor DMS
Management Accounts
---
Mentor extends on the powerful accounts functionality to provide extensive management accounts reporting to all authorised business personnel. Mentor's fully-fledged management DOC allows access to every transaction by company, branch or department right down to an individual document level. You will know exactly how the company is performing at any time.
Management Doc
---
Produce a full management DOC for any given period, with extensive drill-down functionality.
Budgets
---
Set budgets within the system year-on-year and review these on management DOC.
Real-Time Reporting
---
All the business intelligence you need in one place with real-time reports on your business.
Composite Report
---
Generate your manufacturer composite report from Mentor.
Easy to use
Practical Interface
---
Automotive Innovations
How We Work
---

Consult
---
We need just one hour to visit you at the dealership and meet with your management teams in the areas you are concerned about.

Strategy
---
Based on our discussions we send a short but detailed action plan on how we move forward. We put together a clear plan with measurable and obtainable steps.

Action
---
We work with your dealer leadership team to implement the action plan and make the gains we know can be made.

Review
---
We follow-up regularly to ensure the gains are being made, isolating any further areas that have potential and revisiting if required.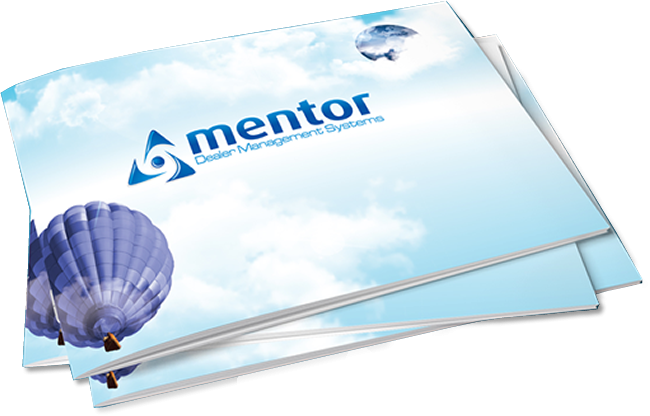 Find out more about Mentor Systems
About Us
---
Mentor Systems specialise in software for the automotive industry, providing vehicle dealers with cost effective Contact Management and DMS software solutions. With over 10 years of experience and supported by manufacturers and industry specialists, we provide a complete package to help you run and manage your dealership.
Contact Us
---
Mentor Systems, Landmark, Meridien House, 69 - 71 Clarendon Road, Watford, Hertfordshire, WD17 1DS, United Kingdom
01923 604105