Automotive Innovations
Our Products
---
At Automotive Innovations we provide software solutions that are tailor-made for the unique demands of the motor industry, both in the UK and around the world. Whether you are looking for a dealership sales system, a standalone or integrated website, or an all-in-one dealer management system, we have a solution that is designed for your needs.
We've taken the burden of server management and backup of data out of your hands with our Mentor product range being entirely cloud-based. Servers can be updated, maintained with backups readily available, all without the need of paying expensive maintenance contracts.
Find out more about our specific products from the following links below.
Mentor DMS
---
Bring all of your dealership systems under one roof with our all-in-one Mentor DMS. A scalable solution packed with all of the features you need and more.
Mentor CRM
---
The streamlined, efficient Mentor CRM has all of the essentials and more to enhance your sales process from enquiry through to handover, without holding your sales team back.
Mentor Web
---
Attractive, professional dealership websites that integrate with your CRM and DMS. Connect your stock to multiple external sites including AutoTrader, eBay, Pistonheads and more from one location.

Let Us Take You On A Journey And Show You How Mentor Can Help You And The People At The Heart Of Your Business.
Automotive Innovations
How We Work
---

Consult
---
We need just one hour to visit you at the dealership and meet with your management teams in the areas you are concerned about.

Strategy
---
Based on our discussions we send a short but detailed action plan on how we move forward. We put together a clear plan with measurable and obtainable steps.

Action
---
We work with your dealer leadership team to implement the action plan and make the gains we know can be made.

Review
---
We follow-up regularly to ensure the gains are being made, isolating any further areas that have potential and revisiting if required.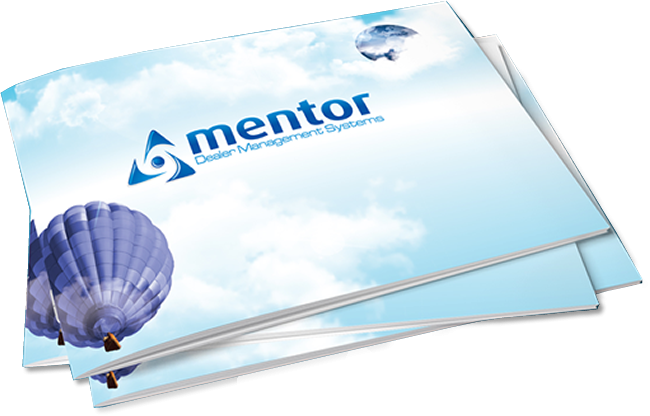 Find out more about Mentor Systems
About Us
---
Mentor Systems specialise in software for the automotive industry, providing vehicle dealers with cost effective Contact Management and DMS software solutions. With over 10 years of experience and supported by manufacturers and industry specialists, we provide a complete package to help you run and manage your dealership.
Contact Us
---
Mentor Systems, Landmark, Meridien House, 69 - 71 Clarendon Road, Watford, Hertfordshire, WD17 1DS, United Kingdom
01923 604105