Mentor CRM
Product Features
---
Mentor CRM has been supporting dealers since 2004. Our Mentor Software makes it possible for dealers to manage their entire customer base from a single system. Every bit of data associated with leads, prospects, current, and repeat customers can be gathered, analysed, and recalled quickly and effectively. Mentor CRM is compliant and interfaces with a range of manufacturers allowing connectivity between the dealer and the manufacturer. Marketing has never been easier with the Campaign Wizard managing your advertising click through rates and recording your sales success.
Sales
---
Enhancing your sales process, without holding your sales team back.
Hubs & Integrations
---
Connecting with manufacturers and third parties such as GForces NetDirector® Auto-e and Rapid RTC.
Marketing
---
All the tools you need to manage your customer marketing via SMS, email and UK mail.
The User-Friendly CRM
---
Whether you are a dealer principal or a sales person, Mentor CRM is designed to deliver simplicity to every process from start to finish.
Multi Device Compatible
---
Accessible across mobiles and tablets as we all as desktop computers and laptops, no device will prevent you from accessing the information you require.
Everything Under One Roof
---
Handle tasks such as processing your inbound web leads, send direct customer marketing and send sales videos all without having to leave your CRM.
How We Work
Consult
We need just one hour to visit you at the dealership and meet with your management teams in the areas you are concerned about.
Strategy
Based on our discussions we send a short but detailed action plan on how we move forward. We put together a clear plan with measurable and obtainable steps.
Action
We work with your dealer leadership team to implement the action plan and make the gains we know can be made.
Review
We follow-up regularly to ensure the gains are being made, isolating any further areas that have potential and revisiting if required.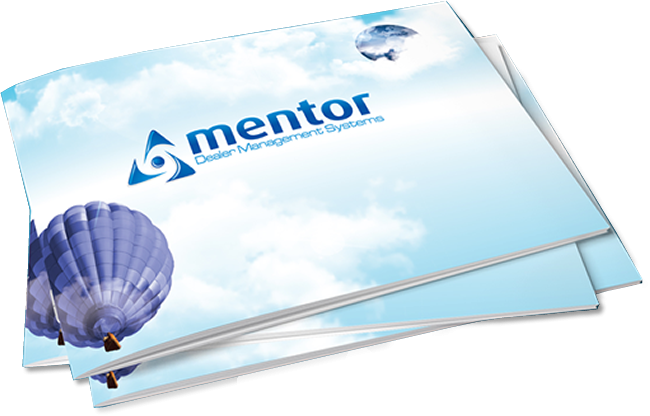 Find out more about Mentor
About Us
---
Mentor specialise in software for the automotive industry, providing vehicle dealers with cost effective Contact Management and DMS software solutions. With over 20 years of experience and supported by manufacturers and industry specialists, we provide a complete package to help you run and manage your dealership.
Contact Us
---
Mentor Dealer Management Systems,
24 Greenhill Crescent, Watford,
Hertfordshire, WD18 8XN
01923 604105