Mentor CRM
Contact Management system designed to sell more cars
---
Mentor CRM is our Contact and Activity Management system which was designed for one specific reason: To help you sell more cars. Our customer relationship management (CRM) solution gives you an instant connection to your sales team and visibility into your leads, contacts, account, activities and the ability to drive sales revenue.
Mentor CRM
Product Features
---
Mentor DMS expands on the already capable Mentor CRM system to include full Service, Parts, Purchase and Sales ledgers, cashbook all with a fully integrated Nominal Ledger. The DMS solution offers unrivalled integration and will allow businesses to break free from from the old model of multiple providers for their CRM, DMS and Websites and bring them all under one product backed by our support help desk.
Sales
---
Enhancing your sales process, without holding your sales team back.
Hubs
---
Connecting with manufacturer hubs and third parties such as Autotrader, Experian and HPI.
Marketing
---
All the tools you need to manage your customer marketing via SMS, email and UK mail.
The User-Friendly DMS
---
Whether you are a dealer principal or a technician, Mentor DMS is designed to deliver simplicity to every process from start to finish.
Multi Device Compatible
---
Accessible across mobiles and tablets as we all as desktop computers and laptops, no device will prevent you from accessing the information you require.
Everything Under One Roof
---
Handle tasks such as processing your inbound web leads, send direct customer marketing and send sales and service videos all without having to leave your DMS.
Easy to use
Practical Interface
---
Automotive Innovations
How We Work
Consult
We need just one hour to visit you at the dealership and meet with your management teams in the areas you are concerned about.
Strategy
Based on our discussions we send a short but detailed action plan on how we move forward. We put together a clear plan with measurable and obtainable steps.
Action
We work with your dealer leadership team to implement the action plan and make the gains we know can be made.
Review
We follow-up regularly to ensure the gains are being made, isolating any further areas that have potential and revisiting if required.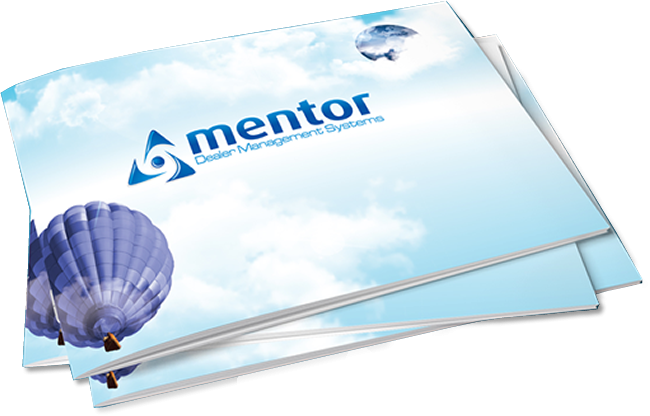 Find out more about Mentor Systems
About Us
---
Mentor Systems specialise in software for the automotive industry, providing vehicle dealers with cost effective Contact Management and DMS software solutions. With over 10 years of experience and supported by manufacturers and industry specialists, we provide a complete package to help you run and manage your dealership.
Contact Us
---
Mentor Systems, Landmark, Meridien House, 69 - 71 Clarendon Road, Watford, Hertfordshire, WD17 1DS, United Kingdom
01923 604105